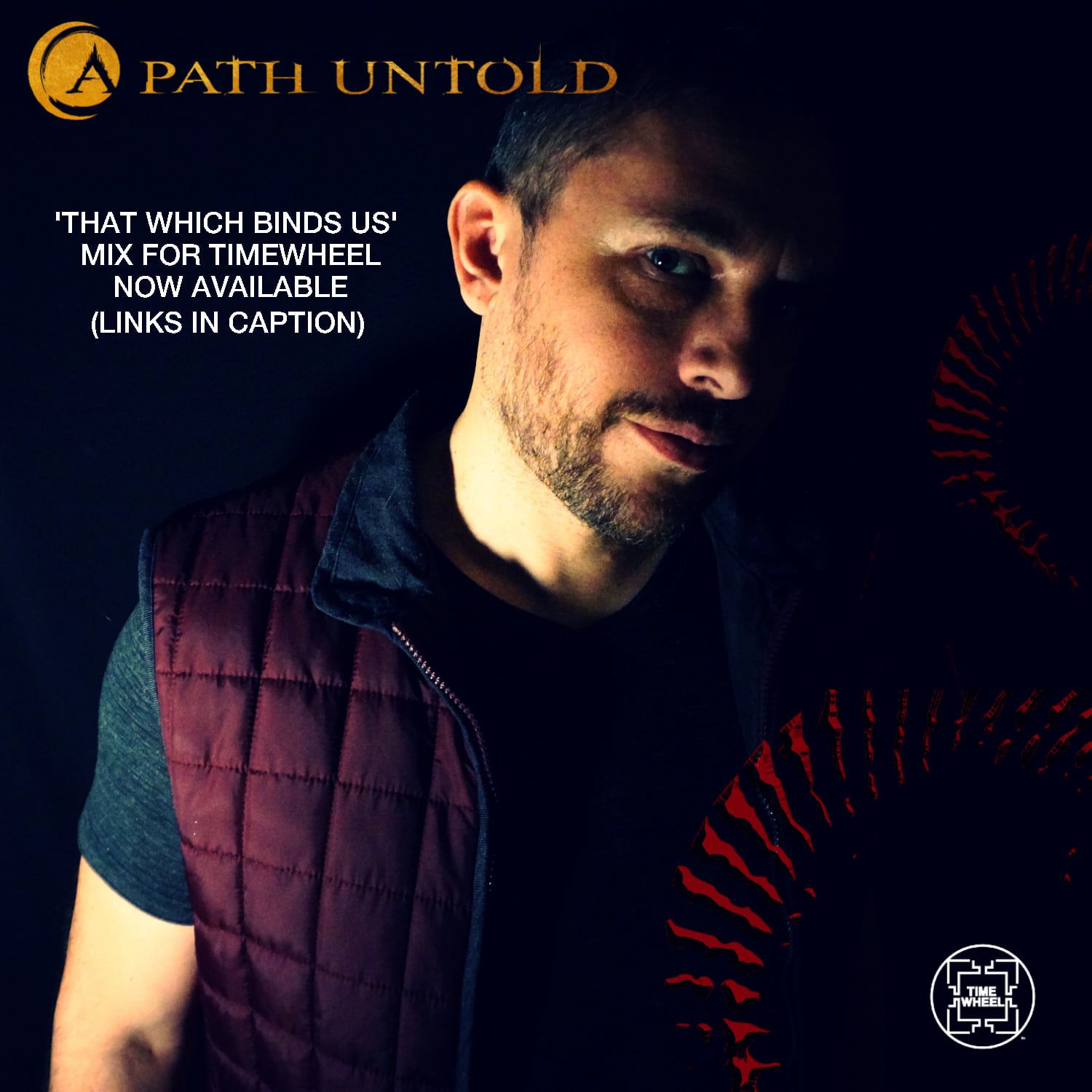 A Path Untold delivers his first A/V mix entitled: "That Which Binds Us", a hybrid set fusing his brand of lush, otherworldly bass music with stunning animation and rich visual imagery. 
This immersive hour-long session invites you to be transported into a world of colorful sensory exploration and powerful story-telling providing the ideal environment to deliver music with emotive depth and range. 
As both a producer and DJ, A Path Untold consistently blends genre elements from future garage, deep house, ambient, idm and world/medicine music to create his unique style that is increasingly in demand. This mix includes new unreleased APU tracks as well as his latest 'Lone Dweller' EP woven into a larger tapestry of like minded tunes. 
In light of the ever-changing pandemic-driven circumstances, this is an inward-bound journey for many of us who currently can't venture out in the way we used to.
Extended Audio Format here: 
https://soundcloud.com/timewheel/timewheel-radio-show-87-a-path-untold 
Video Format here: 
https://timewheel.net/path-untold-live-audiovisual-set-music-video-premiere/